Snospis Eht: : The Epic Adventure is a video created by Andywilson92. It was uploaded on September 9, 2011.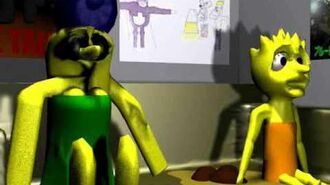 This episode is a compilation of all the episodes in series 1 (2009 - 2011) .
Additional scenes
Edit
Several scenes were added for this episode, or replaced some scenes in the composing episodes, to expand the episodes' story and to make them more consistent.
Production
Edit
On 22nd August 2011, Andywilson92 announced on Twitter that he would release all the Snospis Eht episodes in HD as one long episode [1].
References
Edit